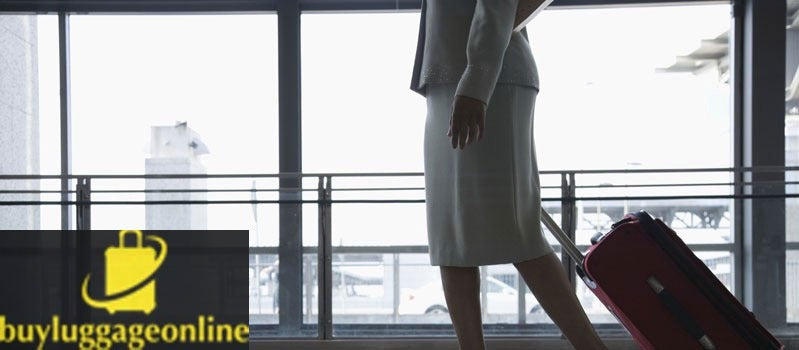 Featured, Spacious, Robust Travel Bags - A Choice of Smart Traveller
A traveler can start a journey of a thousand miles with complete confidence when he or she has a reliable bag. Only then can you immerse in the joy of a seamless journey. Any hurdle or difficulty during the journey spoils our enthusiasm. Always remember that your travel bag is like a companion as it takes care of all your belongings. Therefore, investing in a good bag is really important.
Pack your luggage smartly to avoid inconvenience
There are generally some luggage restrictions during international trips. If you really want to taste travel bliss, just prefer a light luggage. Frequent travelers are familiar with this aspect. Take some time and include only such items that you genuinely require during the trip. Still, if the list is very long, go for suitcases with wheels and handles. Smart and conscious travelers purchase the highest quality luggage sets that they can truly afford. Take a look at various options. A lightweight and durable bag is easy to handle on airport conveyor belts and flights.
Features that travelers truly love and prefer in bags
Thanks to recent advancement of technology, a new range of synthetic raw materials are available. The modern bags are robust and designed for rough usage. Travelers truly love features such as multiple compartments, reliable wheels, retractable handles. Such features make the bag super easy to handle. The excessive weight of the bag brings stress marks on the face of the traveler. Bags with wheels literally glide on the ground almost effortlessly. The best part, shoulders, wrists are not exposed to any strain.
Duration of journey, mode of transportation and type of travel
What is the duration of the journey, purpose of the trip and the mode of transportation in the journey are key aspects to consider. If you will be shifting between planes, buses and trains, just go for a lightweight backpack. Such bags easily fit into the overhead compartments of planes, buses and trains. Such bags have become a favorite choice of the travelers. Just take a look at the available options. The leading backpack Dubai supplier, Buy Luggage Online provides the best option to the customers. During international trips, the traveler has to select the correct bag. A very big bag will bring extra weight. A very small bag will fail to adjust necessary stuff. Gone are those days when travelers had access to few options. Heavy load is no longer a headache for the traveler because bags with wheels ensure maximum comfort during the journey.
Safety of the belongings
During long-duration trips, bags are exposed to tough conditions, inclement weather, rough handling, attrition, etc. Many travelers are concerned about the safety of their belongings. So, make sure you never compromise on the part of quality. A robust suitcase offers the best protection of the belongings. A traveler can easily travel with style and free of worries after purchasing a branded travel bag. If you are searching for ideal and comfortable bags for travel, consider an extra large suitcase of the brand Eminent. It is a perception of many customers that high-end bags carry a very hefty price tag. No, it is possible to purchase reliable, branded bags without spending an astronomical sum of money. Moreover, safety and comfort should be your priority during the journey. Your bag should be such that the entire stuff can be easily organized and adjusted in the given space. A bag that is made up of sturdy material has sufficient service life.
Ensure complete safety of your laptop
People from all walks of life and income groups use laptops for both professional and personal purposes. Using a laptop bag to store and carry a portable computer is a wise step. Keep your laptop in a separate bag and you can easily take care of this expensive belonging. You must check the collection of laptop bags on platforms such as Buy Luggage Online. Every customer has a specific requirement, budget and preference. Online shopping makes it easy to purchase a branded bag.  A laptop bag with multiple compartments is truly very helpful during the journey.