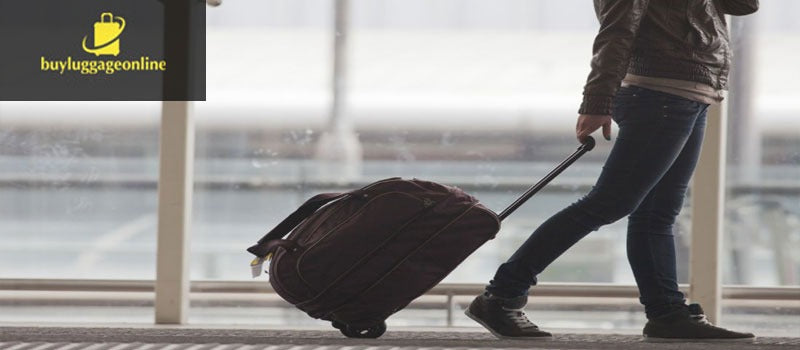 AIRLINE'S RESTRICTIONS FOR UAE AIRPORTS
Thousands of flights operate everyday between international airports. Every Airline has operating routes capacity depending upon many factors like fleet size, no of employees, and total destinations it's currently flying to. Similarly, the airports also can operate particular no of flights from different airlines depending on factors like how many functional runways it has to offer and what is the airport size and national demographics.  How many flights it can handle every day and provide required assistance for take-off and landing, the type of flying crafts that will land at the airport and how many connections it's providing for the sake of transit. Also, based on these factors, airlines offer free baggage allowance to its passengers, which they can carry free of charge with them.
In this article, we will discuss airline restrictions and baggage allowances including hand luggage (which you can carry with you in the plane and checked luggage which is to be under a certain weight limit) when they operate to Dubai and other UAE airports. UAE, including all airports, handles nearly 2000 flights every day by almost 100 airlines operating the same time. So based on capacity issues, airlines are given allowed cycles of flight to operate from UAE airports. This number of flights daily or weekly is different for all airlines. There are international rules by IATA on free baggage allowance provided by airlines to its passengers. All airlines allow free luggage to carry as per their group baggage policy, which can differ on many factors. Smart airlines always keep a balance of earnings from passenger baggage and cargo baggage. Big and nationalized airlines give more free baggage allowance than budgeted ones. And passengers are charged for additional luggage other than what is allowed on their electronic air tickets. Airlines mostly use weight concept in kg or per piece concept methods to charge all over-limit luggage against the approved prices published on its website. Economy cabins have less baggage allowance than economy premium, business, or first-class cabins. The same cabin free baggage allowance can be different for various airlines. A five-star airline can offer up to 35kg free checked-in luggage with an additional 10-15kg for being a frequent flyer plus 7kg as hand luggage or carry-on luggage whereas a budgeted or low-cost Airline might offer 25 or less. All this depends on the commercial objectives and baggage policy of the airlines.
Airlines design their commercial policies on the overall group vision and its long term objectives. For example, budget and low-cost airlines struggle more to meet its operational expenses and try to increase revenues by selling cheap tickets as compared to big ones. They use more of available baggage space for commercial and cargo services rather than offering it to revenue passengers. On the other side, five stars and big-budget airlines in order to gain more market share give more free baggage allowance for checked-in and hand-carry luggage as more value to their money. Similarly, destination countries also set baggage restrictions and rules for all carriers and international operating flights at its airports. For example, North America, South America, and Canada airlines have to follow piece concept allowing 2 or 3 bags free depending on cabins. However, most of the countries and airlines follow the KGs concept.
General Restrictions for UAE
In this paper, we will discuss the general and baggage restriction policy of the below-mentioned airlines for its operating flights to Dubai airport. We will try to find out the number of flights these airlines are operating to Dubai and compare the allowed luggage for the economy or premium passengers for these airlines.
Emirates Airline
With more than 60,000 employees and flying to almost 160 destinations, Emirates Airline is one of the biggest airlines in the world with a fleet size of 270 in service and 100+ future orders. Emirates Airline has most numbers of A380 – biggest commercial aircraft than any other airline in the world, 112 wide-body crafts with passenger capacity up to 550.
The Airline has a very passenger-friendly baggage policy for all of its routes and gives more baggage allowance for its international routes than other airlines in competition. The standard economy class baggage allowance is 30kg, business 40kg, and the premium cabin is 50kg for checked-in luggage. Weight can be divided into max two pieces for the economy and three pieces for upper cabins. None of the bags should exceed 32kgs weight and a sum of total dimensions not more than 150cms. For carry-on luggage or hand baggage, the economy cabin allowance is 7kg, and the upper cabin is 14kgs/2 piece. None of the hand bag's dimensions should exceed 45x35x20cm. 
Etihad Airways
Etihad is Abu Dhabi state-owned carrier operating more than 130 flights every day from AUH –  Abu Dhabi Internationa Airport to almost 125 destinations in the world. Etihad airway started its operations back in 2003 and has grown to a fleet size of 102 in service, and 83 placed orders with Airbus and Boeing. The Airline has mostly Boeing 777-300ER and Boeing 787-9 in its fleet; for cargo, it has separate six crafts model Boeing 777F.
Etihad Airways allows it's economy class passengers to carry 23 – 35kgs depending on the rule and fare basis. For the promotional economy class, it offers 23kg in one piece, and for flexible economy class, it provides 35kg/ 2 pieces. For business, it offers 40kg/2 pieces, and the first cabin is entitled to 50kg/3 pieces. Hand baggage is the same 7 kg for economy and 15 kg for upper cabins that can be max divided into two pieces. Dimensions for the checked-in piece are 22x90x45cm and handpiece 56x36x23 cm. Etihad also allows its passengers to take an additional personal item in hand not more than 5kg and with total dimensions as 23x39x19cm.
Fly dubai
With more than ten years of flying experience, flydubai currently is the second biggest carrier operating from Dubai airports and fly to more than 90 destinations now. Currently, the Airline has a fleet size of 54, mostly Boeing 737-800, and surprisingly Airline has placed 119 future orders for Boeing 737 – Max8, 67 for 737 – Max 9 and 50 Boeing 737 – Max 10. The airlines was found in 2008 by a venture between the Dubai government and other board of directors. The head office and current hub for the Airline are at Terminal – 2 Dubai international airport, and it's currently operating from DXB –Dubai International and DWC – Al-Maktoum International airports.
Flydubai is a budgeted airline and offers less fare to its passengers. Depending on the flying route and promotions, flydubai permits its economy class passengers to carry 20-30 Kgs free of charge and can be divided into a maximum of two pieces. Whereas, for business, it allows 40kg free of charge and can be divided into three pieces max. None of the checked-in pieces should exceed the total weight of 30kg with at least one of the surfaces as flat and overall dimensions within75x55x35cm. For hand luggage, economy class allowance is 7kg/one piece, and business class allowance is 14kg/2 pieces, and none of the handpieces should exceed total dimensions of 55x38x20cm
Cathay Pacific   
An Asian airline operating since 1946 from Hong Kong, Cathay Pacific is one of the five-star airlines flying to almost 200 destinations with a workforce of more than twenty thousand people in the word. The current fleet size of Airline is 132 in service, including Airbus and Boeing crafts, and they have 33 new orders to be delivered at the start of 2021.
Cathay Pacific has two daily flights operating for Dubai and recently has started its new service to Abu Dhabi also. For its economy cabin, the checked-in baggage allowance is 30kg divided into two bags max, and for premium, economy allowance is 35kg into two pieces. For business class, the checked-in luggage allowance is 45kg/ two pieces, and the first-class is 50kg/two pieces. Hand carry baggage allowance for economy and premium is 7kg/one piece, and first and business is 15kg/two pieces. For any checked-in piece, the sum of the dimensions should not exceed 158cms, and for the handpiece, the sum of total dimensions should not exceed 85cms.
Air India
Air India is the national carrier of India operating from 73 years with its head office in New Dehli. The Airline is daily operating commercial flights to 94 destinations domestically and internationally. The national carrier has a fleet of 87 crafts in service, mostly A319 and A321 narrow-body airbusses, and has places 23 new orders for the future.
Air India operates several flights from its states to DXB and AUH airports daily and offers different free baggage allowance for different routes depending on the marketing strategy. The standard baggage allowance for the economy cabin is 30kgs/2 piece, and the business class is 40kg, which can be divided into a maximum of 2 pieces. Hand luggage will be 8kg for the economy, and 15kg for the business cabin, which again can be divided into two pieces. The total sum of dimensions for any checked-in part should not exceed a total amount of 158cm or 62 inches for business, and any hand luggage checked-in piece should not exceed a total weight of 32kg. Also, the hand baggage piece dimension should not exceed 55x35x25cm.
Hence, before traveling consult your respective Airline's restriction policies to ensure a hassle-free traveling.
Cebu Pacific:
Operating from Manila, Cebu Pacific – Cebu Air is among the most budgeted airlines operating since 2011. Cebu Pacific mostly operates A320 and A321 model air crafts with a total fleet size of 55 in service and 58 future placed orders. Cebu Pacific has several flights between Manila and Dubai as a large number of Filipino nationals live and work in Dubai and GCC.
There are luggage restrictions published by Airline to its passengers on the web. Cebu Pacific checked-in baggage restriction is 20kg for ATR flights and 30kg for airbus flights. Hand baggage restrictions are 7kg, and dimensions should not exceed 56x36x23CM.  Any additional luggage is at extra cost and should be at least booked before four hours of departure time. The excess baggage rates are published on the web.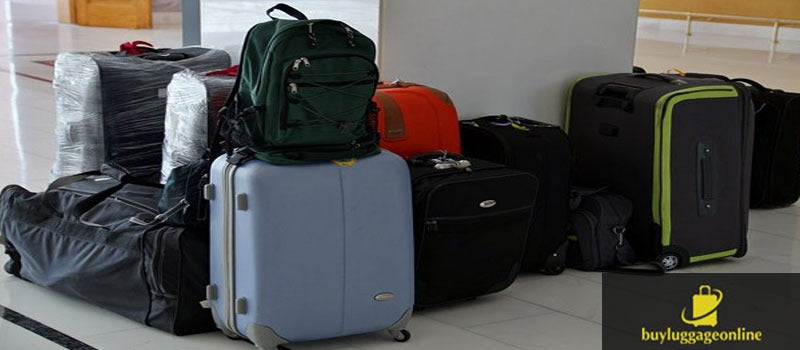 EMINENT, YOUR PERFECT TRAVEL COMPANION
Travelers, business personnel or globetrotters – all of them have one single thing in common that they look for premium luggage bags. Your luggage trolley or suitcase is your travel companion and i...
Read more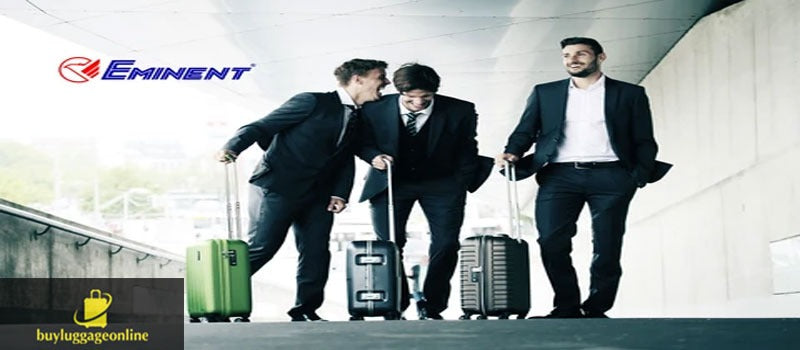 CHECKED-IN LUGGAGE VS HAND-CARRY LUGGAGE
  Every day thousands of people take domestic or international flights for business or with family. They also ensure to take all necessary luggage bags with them within the baggage allowance from t...
Read more